42 Best Movies for Wake, Isolate and Bake
The Bad News first, the world has gone to ish and no one truthfully knows when social distancing/isolation/quarantine/lockdown is going to end.   
The Good News: To become a literal life-saver, all YOU have to do is stay at home. That's it. Just stay at home for a couple of weeks, practice your rolling,  and veg the eff out!
With that, watch these movies and maximize this forced staycation. 
Comedies
Young Frankenstein (1974): An absolute classic that had a big influence on all sorts of pop culture like Aerosmith's Walk this Way. 
Blues Brothers (1980): John Belushi, Aretha Franklin, and Ray Charles in the same movie…'nuff said 
Dazed and Confused (1993): A cult favorite amongst tokers,

D&C

is filled with awesome music, a chilled-out vibe, and Matthew McConaughey.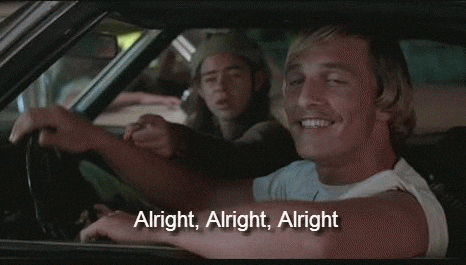 Friday (1995): 

In the New new world order, everyday is Friday.
Empire Records (1995): Another film with a cult following, ER is one of those movies the critics don't like but audiences do.   
Four Rooms (1995): A weird, little Quentin Tarantino flick with Madonna in it that is loosely based on the writings of Roald Dahl. Get ready to trip out!
Trainspotting (1996): That bathroom tho…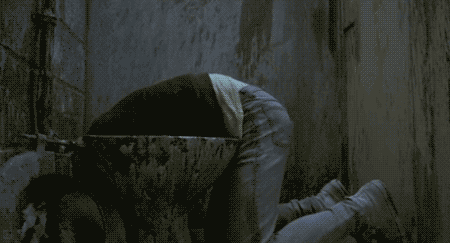 Swingers (1996): Vince Vaughn and Jon Favreau make a dynamic duo that's so money they don't even know it.
Gridlock'd (1997): 2pac and Tim Roth play a couple of smack heads determined to quit the habit and live clean. Police and the hospitals seem hellbent on making sure that doesn't happen. An underrated tale. 
Lock, Stock and Two Smoking Barrels (1998): A fun, fun movie that brings together multiple capers and characters including some dudes running a mini grow-op (badly) in the heart of London.   
Half Baked (1998): An insta-classic, every toker must watch this movie!
Fear and Loathing in Las Vegas (1998): "An American psychedelic satirical black comedy road film", Wikipedia. 
Office Space (1999): If there's one thing you do while working at home, make sure it's watching OS on company time. 
Almost Famous (2000): Another movie with awesome music and a chilled-out vibe.
Super Troopers (2001): Shenanigans!!!
Old School (2003): A bunch of grown-men acting like frat boys...what could go wrong?!
Intermission (2003): A low-key Irish flick featuring the nation's finest before they went Hollywood. The first scene alone will have you in stitches.
Idiocracy (2006): What started out as a comedy is slowly turning into a documentary. Ask yourself, are we

really

that far from a Dwayne Elizondo Mountain Dew Herbert Camacho presidency. 

Pineapple Express (2008): Another toker's classic. If you haven't burned to this movie yet - stop reading and start rolling and enjoying.   
Tropic Thunder (2008): One of the most quotable movies ever,

TT

is peak Robert Downey Jr/Ben Stiller/Jack Black, and Tom Cruise!

Next Day Air (2009): Not as popular as some of the other movies,

NDA

is

Friday

meets

Lock, Stock and Two Smoking Barrels.

  

Fantastic Mr.Fox (2009): A heist movie cleverly disguised as stop Motion animation. Foxy and his gang are charismatic and neurotic, much like the movie's beloved director Wes Anderson.
What we do in the Shadows (2014): The movie hilariously follows the hijinks of vampire roommates "living" in Auckland, New Zealand. They have now made an equally funny TV show based which you should also check out!     
Knives Out (2019): Daniel Craig with a southern drawl may not sound like a particularly steamy cup o' tea. But it works, it really really works.
Serious
The Great Escape (1963): Directed by a Canadian who was clearly ahead of his time,

TGE

has all the elements to a classic WWII story: a dashing lead, a motley crue, an epic theme, and an impossible plan.
Rosemary's baby (1968): A truly menacing psychological horror, RB has been called the most cursed hit movie ever made.
Papillon (1973): Equal parts depressing, slow, and inspirational, this may be the perfect mood movie for a world ravaged by COVID-19.
 Dead Presidents (1995): Heat for the hood.
The Game (1997): Bonus Points to anyone who can guess the ending without knowing anything about it.
Blade (1998): Wesley Snipes cuts down vampires with nothing but a katana and a killer soundtrack.
Fallen (1998): An underseen, should-be cult favorite that has Denzel catching murderers and demons.
The Talented Mr. Ripley (1999): Jude Law excels while Matt Damon is genuinely creepy.
The Sixth Sense (1999): Not necessarily everyone's go-to movie during isolation, just the ones who want to spend the time alone with an accelerated heart rate.
Shadow of the Vampire (2000): A must-see just for Dafoe's performance as he gets lost as the legendary cinematic icon Nosferatu.
Frailty (2001): Another McConaughey entry, this one is a little more serious but just as satisfying.
The Count of Monte Cristo (2002): A concise, simplified version of Dumas's Classic, Jim Caviezel is excellent as the bereaved, wronged Edmond Dantes.
Lord of War (2005): Nic Cage plays an arms dealer with aplomb and finesse. He's aided by excellent cinematography and a fast-paced, crisply-written script.
Eastern Promises (2007): Directed by Canadian David Cronenberg,

EP,

like its lead Viggo Mortensen, is gritty, raw, and rugged. 

Gangs of Wasseypur (2012): Shot in one go and divided up into 2 parts in editing,

GoW

tells the story of one crime family against another in rural India.  
Musical Documentary
The Last Waltz (1978): 

The Band, Scorsese, Bob Dylan, Ringo Starr, Neil Young, do you really need more convincing?
Standing in the Shadows of Motown (2002): It's truly amazing to think how one backing band can influence music this much and still remain relatively anonymous.
Searching for Sugar man (2012): The true, unlikely, and inspirational story of South Africa's Elvis. It will keep the dreamer in you alive.